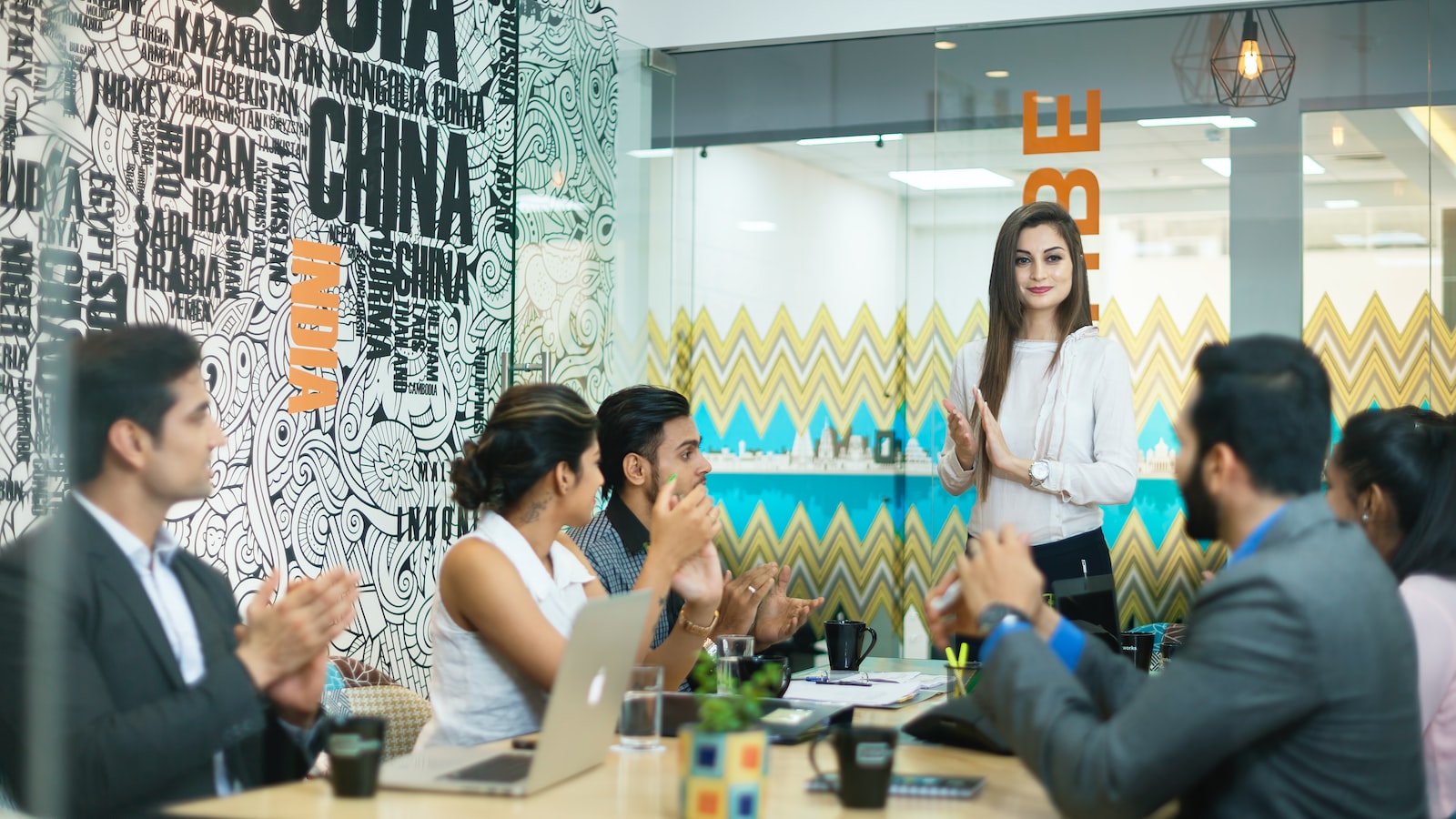 Consumers are generally okay with email marketing from companies, as long as it is relevant and not too frequent. However, there are some groups of consumers who do not like email marketing, such as those who prefer to communicate only through social media, those who are worried about privacy, and those who find email marketing to be intrusive.
Email marketing has been around since the early days of the internet, and it's still one of the most popular marketing tools available to businesses. There are a number of reasons why emails are good for marketing, and the best reason is the fact that email is an extremely effective way to reach and engage customers.
With email marketing, businesses can send messages directly to their target audience, and those messages can be highly personalized. This allows businesses to build strong relationships with their customers, and it ultimately leads to more sales.
There are a few things to keep in mind when it comes to sending effective email blasts, though. First, businesses need to make sure they're complying with all of the relevant laws and regulations. Second, they need to make sure their messages are clear, concise, and relevant to their target audience. And finally, they need to make sure they're using an email service provider that can deliver their messages reliably and effectively.
Effect of Email Marketing on Consumer Behaviour
Email marketing has a significant impact on consumer behavior. It helps businesses to target consumers with relevant and personalized messages, which can influence their behavior. Email marketing can also lead to increased sales and brand loyalty.
Before paying attention to what customers are saying in reviews, it is important to understand the role of emails in the behaviour of consumers. Emails can help you form brand perception, drive sales, retain customers and grow reach.
Brand Perception
Emails now are not just what they used to be: bland, repetitive messages interest only a very small portion of the recipients, who then unsubscribe immediately.
Customers can unsubscribe from any message they want and they will. If they say that you're sending too many emails, pay attention, because customers often voice their opinion and you shouldn't ignore it.
Emails are important for a good customer experience since customers engage with the company through them. This is important for branding and will have a positive effect on your business. Good emails are those that are kept for a long time, show up on the first page of search and have good click-through rates.
Bad emails hurt the brand, miss sales opportunities and increase the chance of customer complaints, so care must be taken when sending them.
Sales
Email helps increase sales, both online and offline. Emails are sent before and after the purchase, during the customer lifecycle, but also as a general marketing strategy.
According to consumer research, emails are the preferred channel to be contacted by brands, after social networks, but before phone calls and push notifications.
Retention
Emails help retain customers and encourage them to buy again. Customers who get emails from a brand they trust are more likely to buy from that brand again.
At the same time, email is an extremely effective way to keep your customers up to date on changes within the company, new products and services, important announcements, and other relevant information.
Reach
Emails help you reach new potential customers. Through good emails, you can have a great reach, but also a good return on investment (ROI).
The ROI of email marketing is higher than any other marketing channel, including social media and search engine marketing.
Email marketing gives brands the opportunity to reach their customers where they are spending most of their time: their inbox.
With this in mind, email should definitely be a part of your marketing strategy, but it's important to do it right.
Customers expect to be communicated with in a certain way and when they don't get what they want, they unsubscribe. So make sure you send relevant emails, at the right time and in the right format.
Integrate Email Marketing in Your Sale Funnel
One of the best ways to use email in your sales funnel is Cart Abandonment Flow.
What is Cart Abandonment Flow?
Cart Abandonment Flow is a specially designed email sequence that is sent to subscribers who have abandoned their shopping carts on your site.
The email sequence is designed to encourage subscribers to come back to your site and finish their purchase.
Cart Abandonment Flow is an effective way to increase sales and revenue for your business.
To set up Cart Abandonment Flow, you will need to:
Create a landing page on your website that includes an opt-in form.
Add a subscription widget to your shopping cart page.
Create an email sequence that is sent to subscribers who abandon their shopping carts.
Set up a thank-you page on your website.
Add a confirmation widget to your thank-you page.
Another way is to Build an Autoresponder for Necessary eCommerce Events:
There are a few necessary events that happen during an eCommerce transaction. You can use email marketing to stay in touch with your customers through these events:
When a customer places an item in their shopping cart
When a customer abandons their shopping cart
When a customer completes a purchase
When a customer receives their purchase
When a customer leaves a review
When a customer subscribes to your newsletter
When a customer refer a friend
When a customer wins a contest
Also, the best practice process to use email in your sales funnel is to carefully segment your list. You should have a different email list for each stage of your sales funnel.
For example, if you're running a webinar, you would have a list of people who have signed up for the webinar. Once the webinar is over, you would have a list of people who attended the webinar. And finally, you would have a list of people who bought something from you after the webinar.
With each stage of your funnel, you want to move people further down the funnel with your emails. So, for example, if someone attends your webinar, you would want to send them an email that offers a discount on your product.
To segment your list, you can use this email marketing app to create multiple lists and segment your lists however you want. So, you can create a list for each stage of your funnel and segment your list based on how people interact with your emails.
Once you have your lists set up, you want to create a series of emails for each stage of your funnel. For example, if someone attends your webinar, you would want to send them a series of emails that offer a discount on your product.
To create your email series, you can use a tool like AWeber. AWeber allows you to create email series and schedule when your emails will be sent.
Once you have your email series set up, you want to track how people are interacting with your emails. To do this, you can use a tool like Google Analytics. Google Analytics allows you to see how people are interacting with your website and your emails.
What Offers Do Consumers Look Out For in Emails?
Different customers will have different preferences when it comes to the offers they look for in emails, but there are some general trends that can be observed.
Most customers are looking for some type of discount or sale when they open an email from a company. However, there are a variety of other types of offers that can be appealing to customers, such as free shipping, early access to new products, or exclusive access to sales.
It is important to experiment with different types of offers to see what works best for your company and your customer base.
Customers also appreciate personalized emails to their specific interests and needs and include relevant and targeted content.
Types of Customer Target Offers to Put in Emails?
The type of customer target offer that you put in your email will depend on your business and your goals.
However, some common customer target offers that businesses put in emails include discounts, coupons, free shipping, and exclusive offers.
There are plenty of opportunities to give your customers an offer to earn their loyalty. Here are a few examples to help you get started:
"We want to thank you for being a loyal customer. To show our appreciation, we're giving you an exclusive offer."
"As a valued customer, we wanted to give you first access to our new product."
"We're excited to offer you an exclusive discount on your next purchase."
"We know how much you love our products, so we're giving you a special offer."
"Thank you for being a loyal customer. We appreciate your business and want to show our appreciation with a special offer."
Conclusion
It's safe to say that consumers like email marketing because they are pretty open to marketing messages through their email, even ones that are not directly pertaining to them.
Consumers appreciate when companies use email marketing to keep them updated on their latest products, deals, and promotions. Email marketing also helps to build consumer loyalty, as they feel appreciated when they receive personalized messages from companies they already do business with.
Email marketing is here to stay and it's not going anywhere anytime soon. As long as companies continue to use email marketing in a way that benefits consumers, they will continue to reap the benefits of this powerful marketing tool.